DREAMING OF SUNSHINE? 3 REASONS TO BOOK YOUR PERFECT SUMMER HOLIDAY NOW!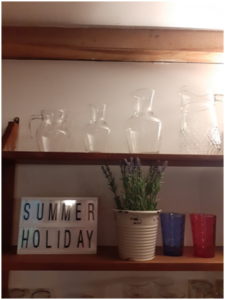 Now February is here and the snowdrops are popping through the soil, we know Spring is on the way. But if there is some sun, it hides away behind the clouds and the day begins to end by teatime. Even though we've all got through January, the Winter Blues are still around and we can all dream of warmer and sunnier days to come. Perhaps you are looking at holiday brochures, or seeing adverts on the tv for far off places with golden beaches and days that last until late at night? Photos of sun dappled  landscapes, families laughing and relaxing and enjoying themselves? It may all seem like a world away right now, but booking your summer holiday in advance may just be the pick me up you need. We, at Le Tilleul Gites,  have heard many guests tell us how much they enjoyed the anticipation of their summer holiday in beautiful France, so let us inspire you with our three-step guide!
TAKE ADVANTAGE OF CHEAPER HOLIDAYS BY BOOKING DIRECT WITH THE OWNER AND CHEAPER FLIGHTS
We all know that the longer we take to book our holiday, the more expensive that flights usually become. And it's a shame to waste valuable money that could have been spent during your holiday. But more than just cheaper flights, you can also make the most of booking discounts by booking your holiday direct with the owner. Here at Le Tilleul Gites, we have made things easy for you. If you look at our website, www.le-tilleul.com, you will be able to book your holiday directly with us, either by booking immediately on line through our website, or by email – by booking direct instead of through the Online Travel Agents, you will definitely save money – more than enough for a meal out or a visit to one or more of the many attractions that our region of France has to offer holidaymakers.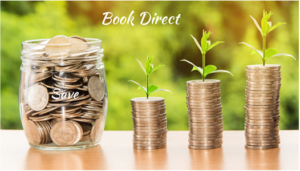 BUILD ANTICIPATION
So you've set the date, booked your accommodation and booked your tickets, whether flight, ferry or Channel Tunnel .  So now, all the exciting anticipation for your holiday can begin.  First things first, you can take a good look at all your accommodation's amenities online to get a good idea of what to expect. If you choose one of our gites at Le Tilleul Gites, you can see what's happening by following us on Facebook – www.facebook.com/letilleulgites, or Instagram vicky_at_letilleulgites .
Or you can ask us to send you a copy of our extensive House Book, full of information to help your holiday experience be as good as possible. We are always happy to answer questions, and many guests like to keep in touch with us before their holiday so by the time they arrive, they feel like they are old friends. Perhaps you need to focus on your wellbeing? Take a look at our website, or ask us, for information about the wonderful, relaxing and therapeutic treatments on offer at our gites,  and think of the ones you would most like to try.
Perhaps you are a couple who are looking forward to spending some quality and romantic time together – you may wish to consider our Celebration Package? Those opting to for this are in for a treat. Do you love good food?  There are some tantalising dining options locally to excite your taste buds. Or perhaps you are looking forward to just spending time lazing by the pool? Have a look through photos of your accommodation grounds and think about where you would love to sunbathe to cheer you up!
Perhaps you are more of a beach lover? Take a look at the stunning  Atlantic beaches  that you can flop on and paddle in the sea.  And what about your summer holiday wardrobe? Time to make a list of all the wonderful summer gear that you'll need while basking in the wonderful French sunshine – our region is the second sunniest  area in France after the Med!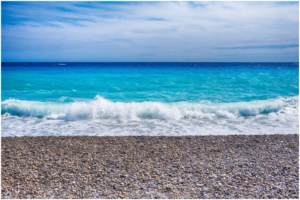 YOUR FRENCH HOLIDAY BUCKET LIST
France is such a diverse country – every region has something special to offer. Your summer holiday doesn't need to be just relaxing by a pool or lying on a beach all day.  There are so many pretty French villages to explore, chateaux to visit, country lanes to walk and cycle along, animals to see, markets to visit, theme parks to thrill you, wine to drink, cheese to eat, great bread and cakes, local cuisines to experience, so it's up to you to think what you and your family would like to do and see as you fine-tune that summer holiday bucket list!  There are some great local magazines full of information and ideas – www.livingmagazine.fr www.thedeuxsevresmonthly.fr  and www.etceteraonline.org    Happy browsing!