"Once Upon a Time there was a young English girl named Vicky who dreamt of living in France and marrying a Frenchman. It was no surprise then that whilst on a school exchange trip to France she fell in love with Fabien. Sadly their long-distance romance didn't survive but Vicky's love for all things French never wavered. Now Vicky and her husband Bill are living the dream..."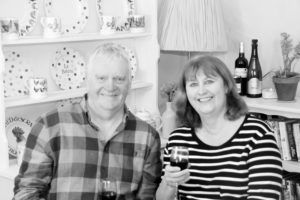 Meet Vicky and Bill, the proud owners of Le Tilleul Gîtes. Although not French but a very proud Scotsman, Bill shared Vicky's dream of moving to France and not long after they met, they started planning their move. Family holidays were always taken in France in various regions, until 2000 when on their first visit to the Poitou-Charentes, they fell in love again – with the culture, history and gastronomy of this beautiful region.
They bought a holiday home there so that they had a base for exploring and making firmer plans to move permanently when Bill retired from the Fire Service. They loved their French holidays even more now because they could imagine themselves settling there and maybe running a small gîte business. Finally in January 2012 they completed the sale on Le Tilleul Gîtes and began the task of living and sharing their French love-affair.
The blissfully slower pace of life and the diversity of the Poitou-Charentes region means the area is extremely popular with families of all ages. From its gently undulating hills to the stunning Atlantic coastal areas, with their long sandy white beaches to the extensive vineyards in the south.
This is our home but we have to pinch ourselves sometimes because it's like a dream. During the day, visiting the local markets to buy fresh produce, eating warm, freshly-baked bread with home grown tomatoes and brie for lunch. Sharing a delicious Charentais melon steeped in the local aperitif, Pineau des Charentes.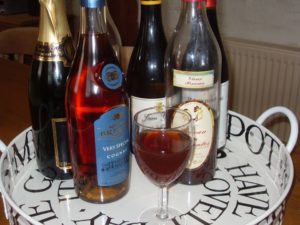 Sitting on the terrace in the warm evenings with a chilled glass of wine, playing board games whilst watching the sun go down and listening to the soothing chirping of the crickets. Pure bliss.
We could never live anywhere else and we love sharing our home and lifestyle with our visitors. Over the years we have welcomed lots of lovely people to our home, many of whom return year after year, and who we happily call our friends.
Come and share with us the peace and tranquillity, the warm, dreamy days and the star-studded night skies, the sunflowers and the sunsets.
We look forward to welcoming you to our little piece of heaven at Le Tilleul Gites.
Vicky & Bill